Prefabrication
Comfort Systems USA South Central is continuously thinking of new and improved ways to satisfy your HVAC construction needs. Prefabrication is just another way we strive to exceed customer expectations and to lower your bottom line.
Comfort System USA South Central utilizes product prefabrication to maximize resources and on-site efficiency. The result is a reduction in time required for field HVAC installation, improved safety practices, increased quality control, and a reduced cost to you.
We use a controlled environment and our streamlined processes to produce a high-quality product in the most efficient manner possible. Prefabricated HVAC material is then shipped to our Houston-area jobsites in "ready-to-install" condition. This practice minimizes waste and jobsite storage of bulk raw materials. These "bagged and tagged" materials install quickly and efficiently, improving on job schedules and meeting or beating even the toughest deadlines.
We manufacture much of what we install to save your project time and money.
We have capabilities for…
• Customized, high-quality HVAC ducts and ductwork
• Specialized piping and plumbing spools
• Complete plumbing systems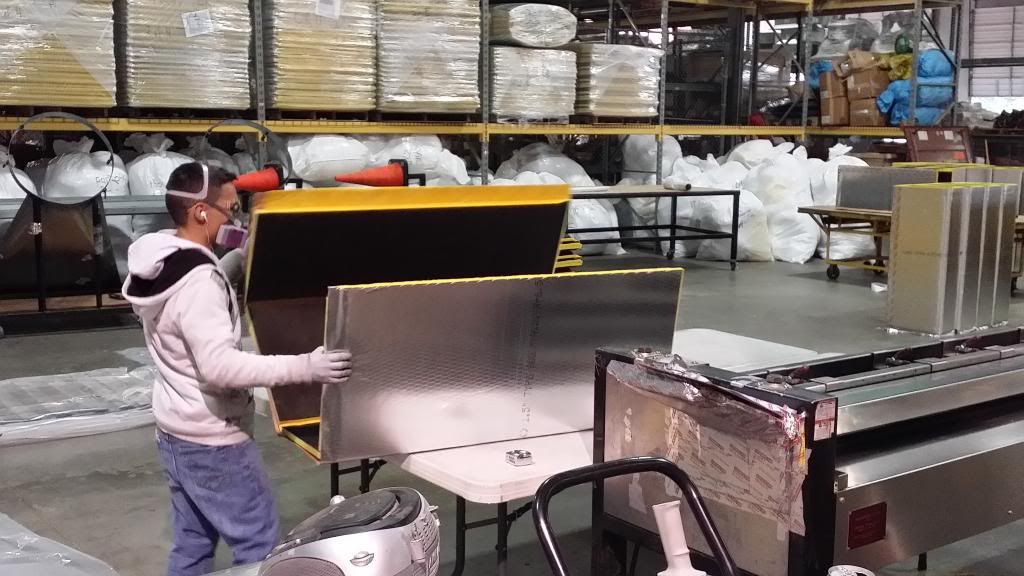 • Fixture batteries
• Specialty products, including stainless and galvanized steel hood equipment
• Equipment skids, supports, and plenum panels
• Equipment racks and curbs
Our specialized detailing team uses three-dimensional computer-aided design (CAD) software. We create coordination drawings, shop drawings, and installation drawings for HVAC, piping and plumbing systems. With this integrated approach, we ship completed sections to your job site ready to install, reduce your labor costs, and ensure a strong, collaborative project team.
We manufacture HVAC systems in a variety of material classifications including heavy-wall carbon, stainless steel, and sanitary pipe and tubing. Our welders are certified nationally, meet criteria for ASME welding codes, and are certified for multiple welding processes including, but not limited to, automatic orbital and sub arc.
Due to our strong manufacturing capabilities, you see huge benefits when a project has repetitive or highly complex systems. We also find that our projects progress much more smoothly, because of the basic benefits pre-fabrication creates for HVAC building services:
• Higher level of safety than on-site fabrication
• Improved project timelines
• Higher quality control
• Reduced field labor costs
• Minimized time lost to inclement weather
• Improved field productivity, installation, and user satisfaction